schoenstatt.org •
With our prayers, we are with the victims of Berlin, with their families and friends, with the helpers, the medical staff, the police, the journalists, the politicians who are carrying such a heavy load and responsability now.
Mary, Mother of God, our Mother, their Mother, bless them, comfort them, guard them all in this night and in these days. On Christmas.
Them all, in Zurich, in Turkey, in Syria and at all those places of suffering, violence and war that do not make it to the media.
Title of the "Berliner Morgenpost" today, Dec 21.
The text says: Do not be afraid (Lc 2,10)
We mourn the victims of the Berlin attack.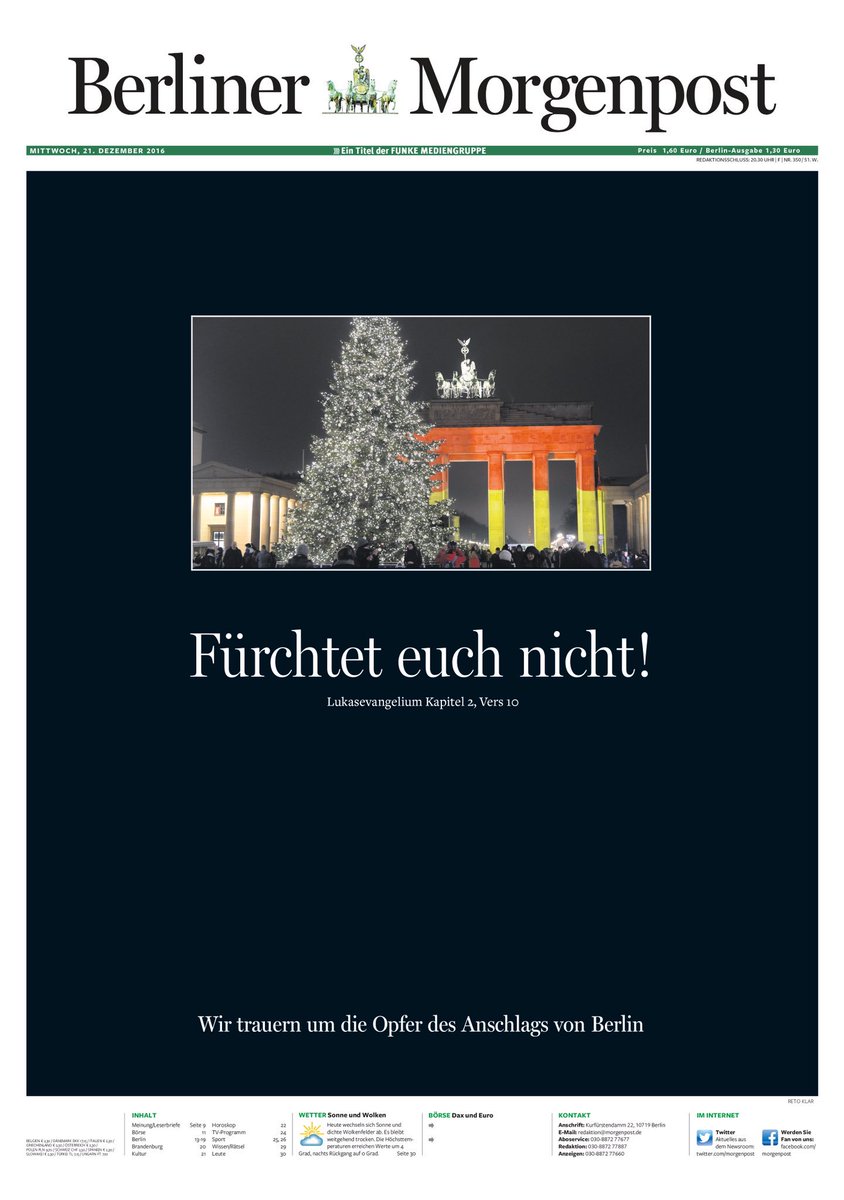 Photo: Twitter