PARAGUAY, por Sebastián Acha •
From the moment that Pope Francis' visit to Paraguay was announced, I have not stopped thinking about the Holy Father's reasons for privileging us in his pastoral tour.
I imagined the experiences of the then Archbishop and later Cardinal Bergoglio with the various Paraguayan communities in Buenos Aires and his deep connection to the Guarani culture – and I do not say this euphemistically, but with everything that this culture means – and his sincere admiration for Paraguayan women. I thought that I might find the answer there, and immediately realized that it's probably not that wonderful experience that was the primary motivating factor, except that there is something more that the Pontiff wants to tell us.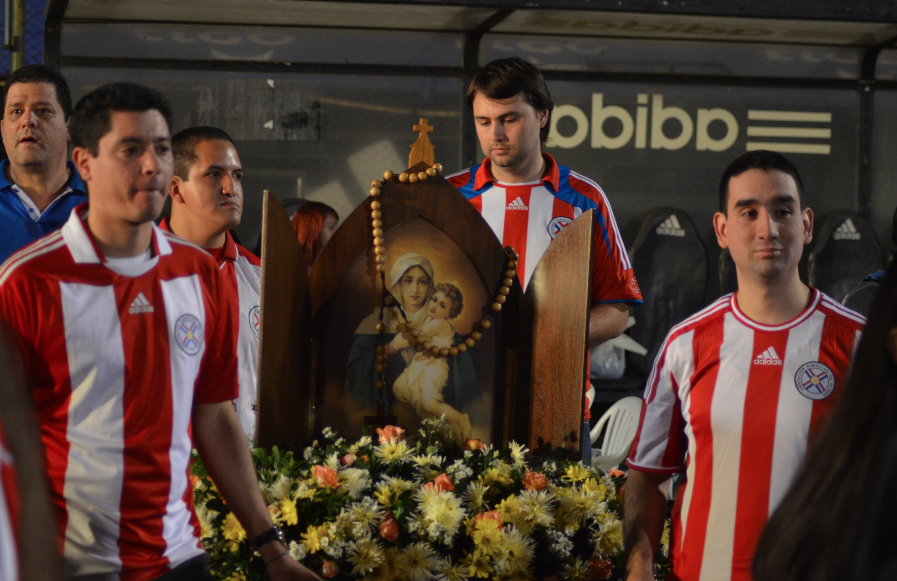 Prayer vigil at the Defensores del Chaco Stadium in the capital to prepare for Pope Francis' visit to Paraguay
Facing our own reality and our own mission
Paraguay is the only country in Latin America that does not have a cardinal. Almost 85% of its population is Roman Catholic and experienced the strange situation of having elected a former Catholic Bishop with a controversial history as its president and, despite an annually demonstrated devotion to the Virgin of Caacupé by more than a million Catholics who make the pilgrimage on foot, the country is repeatedly mentioned among the top five global culprits of corruption.
Francis wants to make us come face-to-face with our own reality and our own mission. He invites us to discover who the Paraguayans really are: how can a country with such a Catholic devotion accept these levels of corruption? Is the distance between what we profess and how we live day by day so great? What is our mission?
"Fix my Church, because you can see that it is in ruins"
Francis is not coming to Paraguay only to honour Paraguayan women and to show by his actions the immense love he has for our country and our culture. Francis is coming to our house to tell us, Paraguayans, what the crucifix said to St. Francis of Assisi in the St. Damian chapel: "Fix my Church because you can see that it is in ruins."
Finding contradictions in our Church, far from inviting us to ignore them, much less abandon them, they should be the inspiration for our mission, as it was for Fr. Kentenich. The new person is not only the one who has been able to break free of the bonds of collective conformism of sameness and converts it into mediocrity.
And Francis will arrive in a few weeks to challenge us. We should be happy for the grace that this opportunity gives us.
Original: Spanish; Translation: Sarah-Leah Pimentel, South Africa